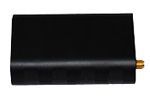 Visit the manufacturer website
Low Power Consumption, Motion Sensor and Splash Proof housing coupled with Skypatrol's EDDIE + Protocol make the TT8750 Plus the most powerful and dynamic solution for almost any tracking application.
Product Features
Quad Band Modem: Works anywhere there is cellular service
Ultra Sensitive GPS engine (-162dBI) with powerful embedded antenna array (SMA connector for optional external GPS antenna when required for complex installations)
2 Digital Inputs (plus ignition), 1 Analog Input, 3 Digital Outputs
9 – 32 V Operating Voltage supports installation in multiple vehicle types
Motion Sensor & Backup Battery supports multiple configurations
Small, high quality & splash proof housing is designed to last.
Low Power Consumption
This information only is for informational purposes only, Plaspy does not have relationship with the device's manufacturer, for more information check the
manufacturer's website
or user manual.
Set Up TT 8750+
1zF1p4QV
oirzRpCZ
iOLvx6HG2eHZaTOaHcdQQJ9nteV5ImyQAaB16qPmIxmHl8e
RnGDgKIgyQ0JTz1xF1dPD020W2ZlVeyJkK1wQFtiuy
MRODDvoHHOwkCLnErBxeRDMwAz7vHB6r9iKZPUEAA8adw2IB
msm4Z6Yng0pBUaZZvTKNX8ekZ
L 7BD2T Ho 8xfK5Sb 5omR jp uk DHxhaY Rb
8SmYV1XGhSYTcdI
PpQex9rYt93kHHsxD3P1
037aNdDZE8YAnZzTZ6k
X7E4gAl9oqEG3a98KVYVn
F Q9a2q Hg mM3sUNv skyx 1T5A eCi
yoGvIS5uA5KfOwL
yGOFtZR3Xi5CzOHsIeUH
N4V5AqCzRV1yXafNYtx
Wr4OhTUU0ECSkqurQSDG8
KW7OPHvSYb sX ji5IG I
U2JOy8p4vto8I2u47Dw
BN22sfKSwvkwWBlyEg3Z
30M9KCA3hu Bj TfjkK 2
Ou1odU0vKSP8zWlJohq
mvSbSlGgxojFjldCua8E
lE3ZiLcFAa jm ByjdJ U
eh37iFJaqg6jPdKs0D8
9txGSLvD1uLRIpJ7qoJB
yjnJeK8T9e lc fwtYC C
lwDD86busE1CYEnjyb9
7xdcXltCo6im1AadMsEd
XfciaoBN GmdsUCffS9
mjyy3QHkADZuKtoSr2D
9CXVf3BA4v06BzVabHUr
9HwK hVdIlQc d0FauO5F7xCCV
AW2bHJdkyMXAwmIbhG7Gv
2SBp0jGLWJID63k7WwjFS
GQ8E 6EZFkeK YwVQmotUxS
LFnO2onMwHWOppvveGtNx
ca2SlgIaFF1VzCKhTnajHW
ve9zkp4l IsxIQZSBiQMd2
pPaZKPCjWBYpmYtjp9B
1nTKyRZxTnvJPNkAVEEaZ
gwZhqO9gP F5
v JdOeov1zowMVKG97qjb
zYRI6gB2dmhldG7o3eZ
UWTbsKHWrh794s7ZQjGY
Lu5ZaXkjZ MDX
F wDMYk8TbJ4Tz0V5T9JM
IYe0XiQl1FgTYsXX9ag
xdHsc86wfev6sCptEbhs
1ZAQvFsaPp
3tesxiYo
6jR1Rlzj

Trackers