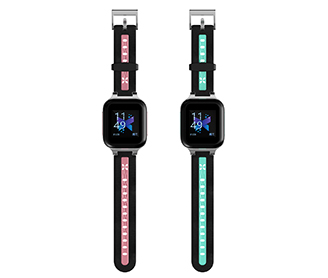 Visit the manufacturer website
GPS Tracker,which set multiple functions of accurately positioning,security, monitoring surveillance, emergency alarms and tracking in its entirety,special for vehicle.
The product fully supports the functions of SMS / GPRS / Internet data transmission,to make it more widely used in large-scale monitoring, emergency scheduling, location-based services, traffic safety and many other areas of management.
Detailed description:
It is based on GSM/GPRS(1800/900/850 MHz)/ 3G (2100/1800MHz) / 4G (B1/B3/B39/B40/B41)wireless telecommunication internet and GPS satillite global position system,track by several ways.provide monitor software and global map.real-time track through the monitor software in your pc;track through your PDA cell phone and googleearth.
| | |
| --- | --- |
| Content | Specs |
| Dim | 5.0×3.8×1.4cm |
| GSM Frequence | GSM/GPRS(1800/900/850 MHz)/ 3G (2100/1800MHz) / 4G (B1/B3/B39/B40/B41) |
| GPS Sensitivity | -165dBm |
| GPS accuracy | 5m |
| GPS start time | Cold status 40s Warm status20s Hot status 1s |
| Multi-tracking ways | GPS+WIFI+LBS+ Three - axis sensor |
| Li-ion battery | 3.7V 430mAh |
| Stand by | Standby 4 days |
Function

Basic function

Two way audio

Real time tracking

Geo-fence

SOS alarm

Alarm clock / clock

pedometer

Forbidden to use in class

Weather forecast

Fall alert

Special function

Tamper alert by light sensor

Voice dialing / voice reporting

Language translation

Chat with this device
This information only is for informational purposes only, Plaspy does not have relationship with the device's manufacturer, for more information check the
manufacturer's website
or user manual.
Set Up GPS312
To set the tracker send the following commands by SMS messages, the sample setup the device password is 71CZYZ, this password is the default
Factory reset
begin71CZYZ
Set the time zone UTC-0
time zone71CZYZ 0
Set the operator APN
apn71CZYZ {{apn}}
Set the username and password of APN operator
up71CZYZ {{apnu}} {{apnp}}
Set the GPRS Server
adminip71CZYZ 54.85.159.138 8888
Set update interval
fix060s060s***n71CZYZ
Switch to GPRS mode to UDP or TCP
1ZsqXp2JBT,1,1
or
1ZsqXp2JBT
To check settings check71CZYZ
To enable the status of the fuel sensor or improve the transmission of the status of the digital sensors protocol71CZYZ 18
Trackers