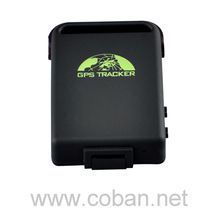 Visit the manufacturer website
This product can locate accurately and be used in guarding Vehicle against theft, Protecting child / Elderly / disabled / pet, Managing personnel and Tracking criminals secretly.
Details:
Working Based on existing GSM/GPRS(850/900/1800/1900MHZ)network and GPS satellites, this product can locate and monitor any remote targets by SMS or Computer or PDA.
Functions:
Change the password
Authorization
Single Locating
Auto Track
Absolute street address
GPS drift suppression
Location based service (LBS)
Monitor (Voice Surveillance)
Data logging
Data Load
Shock Sensor Alarm
Geo-fence
Movement alert
Overspeed alert
SOS alert
Low battery alert
GPS blind Spot alert
Sleep Mode
Sleep by time
Sleep by shock sensor
Deep Sleep by Shock Sensor
Start Work on specific time
No sleep mode
Forward the third parties' message
Charges Inquiry
State Checking
IMEI checking
Terminal (local) Time
TCP/UDP switch
Reset
Configure parameters by USB
GPRS setting
Less GPRS traffic
Modes switch between SMS and GPRS
Setup monitor center number
This information only is for informational purposes only, Plaspy does not have relationship with the device's manufacturer, for more information check the
manufacturer's website
or user manual.
Set Up TK102
To set the tracker send the following commands by SMS messages, the sample setup the device password is BWuUNf, this password is the default
Factory reset
beginBWuUNf
Set the time zone UTC-0
time zoneBWuUNf 0
Set the operator APN
apnBWuUNf {{apn}}
Set the username and password of APN operator
upBWuUNf {{apnu}} {{apnp}}
Set the GPRS Server
adminipBWuUNf 54.85.159.138 8888
Set update interval
fix060s060s***nBWuUNf
Switch to GPRS mode to UDP or TCP
Bhx8cZLfVu,1,1
or
Bhx8cZLfVu
To check settings checkBWuUNf
To enable the status of the fuel sensor or improve the transmission of the status of the digital sensors protocolBWuUNf 18
Trackers