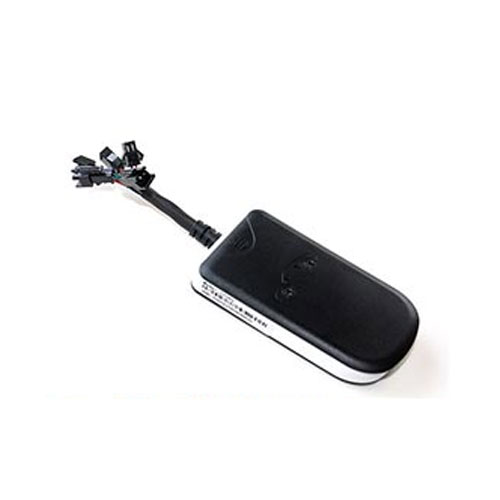 Visit the manufacturer website
Features:
1. Track on command or by time interval via SMS/GPRS;
2. Support 2.4G RFID tag for 8 wireless immobilizer; (optional);
3. Arm/disarm by SMS/platform/phone call;
4. Armidisarm automatically by RFID tag(optional);
5. Check the cars real physical address (such as city name, street name.);
6. Track by mobile SMS to get the latitude, longitude, speed, direction 8. odometer etc;
7. Check the location directly by the Google map's URL;
8. Data logger to store 5000 waypoints;
9. Lock/untock the car door remotely via APP/SMS/website;
10. Odometer function;
11. Over-speed alarm;
12. Movement alarm which can be used as an alarm;
13. Engine on alarm;
14. Vibration alarm;
15. Door opening alarm;(Optional)
16. SOS alarm; (Optional)
17. Smart engine ON/OFF status detection without wiring to ACC;
18. Builtin rechargeable backup battery; when the car battery is cut off or low enough,
he system will send out power failure alarm immediately;
19. Cut off engine to stop the car safely by SMS/GPRS;
20. Routine optimization when vehicle tums a comer,
21. A-gps function to get GPS signal much faster,
22. Monitor the voice;
23. Support two-way talking conveniently (need customization with speaker);
24. Wide voltage range: 10V-60VDC, suitable for motorcycle, car or big truck;
25, Reliable design of framework with hardware watchdog;
26. Extreme power save working mode, power consumption is less than 4mA;
27. Detection on vehicle battery's voltage;
28. Support analog input for fuel level sensor(need simple customization);
29. Support activating the siren to sound when alarm happen, which make alarm func
tion better(need extra siren)
This information only is for informational purposes only, Plaspy does not have relationship with the device's manufacturer, for more information check the
manufacturer's website
or user manual.
Set Up GT08S
TopTen trackers work in YDjh5Y with the tracker ID that corresponds to the last 14 digits of the IMEI found in the hlr command, to configure the tracker send the following commands via text messages
Type IMEI number Your identifier is Mpz1RbOnMfqdECRcef385
Restore factory settings
111111CLR
Set up the APN and GPRS server
111111WWW:IPN:54.85.159.138;COM:8888;APN:{{apn}},{{apnu}},{{apnp}};RPT:60;SLP:60;RUN:2;
To check the settings 111111WWW:
Trackers