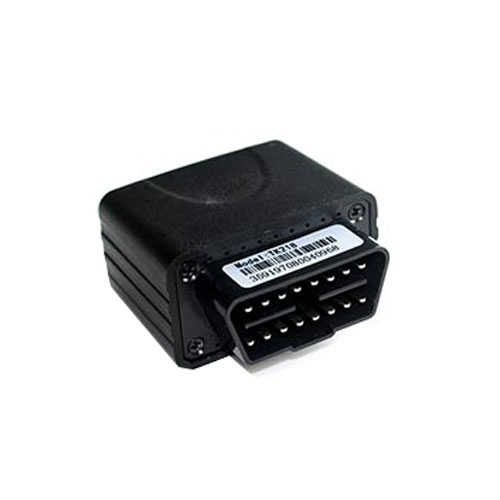 Visit the manufacturer website
Main Features and Funcstion for TK218 OBD Car/Truck GPS Tracker:
1. Plug & play design with OBD-II connector, compatible with all the vehicles with OBD-II connector, supports most of vehicles with the CAN-BUS;
2. Track on command or by time interval via SMS/GPRS;
3. Arm/disarm by SMS or phone call.
4. Check the car's real physical address (such as city name, street name.);
5. Track by mobile SMS to get the latitude, longitude, speed, direction & odometer etc.
6. Check the location directly by the Google map's URL;
7. Data logger to store 5520 waypoints.
8. Smart engine ON/OFF detection;
9. Odometer function
10. Over-speed alarm;
11. Movement alarm which can be used as an alarm;
12. Engine on alarm;
13. Vibration alarm;
14. Power failure alarm, with internal rechargeable backup battery;
15. Routine optimization when vehicle turns a corner;
16. Monitor the voice;
17. Voltage range: 10V-60VDC, suitable for motorcycle, car or big truck.
18. Reliable design of framework with hardware watchdog.
19. Extreme power save working mode, low power consumption.
20. Detection on internal battery's volume & vehicle battery's voltage.
21. Remote diagnostics function.
(1) Readings Vehicle's real-time data: battery's voltage, RPM, speed, TAP throttle opening, engine load, coolant temperature, fuel consumption, odometer, error code & times, acceleration times & deceleration times;
(2) Driver behavior data: ignition time, total driving time, total idling time, average engine hot-start time, average speed, history high speed, history RPM, total acceleration times & total deceleration times.
(3) read VIN & DTC, clear DTC.
This information only is for informational purposes only, Plaspy does not have relationship with the device's manufacturer, for more information check the
manufacturer's website
or user manual.
Set Up TK218
TopTen trackers work in TQCjtd with the tracker ID that corresponds to the last 14 digits of the IMEI found in the hYb command, to configure the tracker send the following commands via text messages
Type IMEI number Your identifier is LP6KscYGSWA5sUFTZcpxH
Restore factory settings
111111CLR
Set up the APN and GPRS server
111111WWW:IPN:54.85.159.138;COM:8888;APN:{{apn}},{{apnu}},{{apnp}};RPT:60;SLP:60;RUN:2;
To check the settings 111111WWW:
Trackers