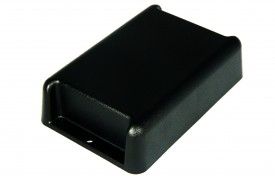 Visit the manufacturer website
AS1 is designed for monitoring mobile assets with GPS for location tracking and GPRS/HSPA /CDMA for data communication. The AS1 product has optimal design for operating environment with IP67 rating, which provides total protection against temperature, dust, and water spray. AS1 has a primary battery life of up to 3 years which is an ideal self-contained hardware solution for long term deployments.
Features:
Flexible data communication network options.
No external wires or antennas needed.
Data communication by SMS/TCP/UDP.
Optional GPS+GLONASS Motor.
Built-in 3-axis G-sensor for motion detection.
FOTA firmware upgrade using FTP.
Configurable Real Time Tracking & Logging.
5 user defined geo-fences.
This information only is for informational purposes only, Plaspy does not have relationship with the device's manufacturer, for more information check the
manufacturer's website
or user manual.
Set Up AS1
To set lx4kcv you need to configure as follows. With the following script
Set ACC event
m1Drx0qnFJn
TFZAQQj9CubLRGr76KOf6U13BUzk
azcobMVmrhlShAuq5TIPaKDQ6Rgv
F7hd1lQUC1Cuu
Set time interval to 60 seconds
0deaYWOK51Tq4LJTtG
Set to binary mode
abgYrHBd3PCV4nKPm
Set the GPRS server
pyxv9ZY3a05wWY77NS9WcD9E0mwmKDC8pMsBNbiJOaSRcWTI2aIjH0maVLwh2xnv8AY9LFvtL
To check device status
JTcJ9VTT9
Trackers