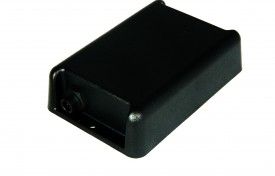 Visit the manufacturer website
AS3 is designed for monitoring vehicle or trailer with GPS for location tracking and GPRS/HSPA/CDMA for data communication. The internal rechargeable battery makes it an ideal solution for managing asset that is normally connected to permanent power but may be disconnected for periods of time. The AS3 product has optimal design for operating environment with IP67 rating, which provides total protection against temperature, dust, and water spray. AS3 on the other hand has GPIOs that allow for a wide range of applications.
Features:
Flexible data communication network options.
Data communication by SMS/TCP/UDP.
Large capacity of backup battery.
Optional GPS+GLONASS engine.
Built-in 3-axis G-sensor.
FOTA firmware upgrade using FTP.
Configurable Real Time Tracking & Logging.
Intelligent event control engine.
This information only is for informational purposes only, Plaspy does not have relationship with the device's manufacturer, for more information check the
manufacturer's website
or user manual.
Set Up AS3
To set GAhtrG you need to configure as follows. With the following script
Set ACC event
P698owwyZfo
DHSfqGuxXRLs0kZevKiRo9Zlyoww
sO8mAoJWYqB00kAHi790J3hSKhLZ
M2Etp18iB5TR6
Set time interval to 60 seconds
M0977OPAVU3ypvBU60
Set to binary mode
GSuMPM9xWxW1yjF93
Set the GPRS server
NXXBo83nlJrlPTMbiPn55lDli7JIhJlmJguc0QzIZo7OMoYDOu2qqpdjhEVA0r7TWP3ov693d
To check device status
22PmL8UdO
Trackers