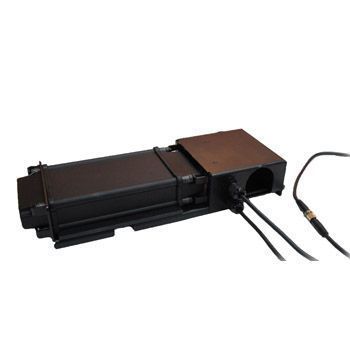 Visit the manufacturer website
CT-X8 Container Lock GPS Tracker
For real-time intrusion detection and improving visibility of containers

Hundreds of trucks travel between customs offices in ports and bonded warehouses every day. Most containers arrive at their destinations with seals perfectly intact, but occasionally their contents are missing or stolen! Clearly, if an individual container could be tagged and tracked using GPS the whole process would be much more efficient and easier to control, not to mention, more secure. 

With the latest GPS technology, highly sensitive internal GPS and GSM antennas, and rugged waterproof locking mechanism, CT-X8 is a proactive electronic lock that can survive harsh operating environments, and help track and protect valuable cargos in transit. CT-X8 can be attached to container doors from outside with tampering cables wired around door handles. Compared with traditional container seals and locks, CT-X8 provides proof of tampering, showing when and where it happened in real time. It also eliminates the need for travel escorts from customs officials for cargos with questionable containers. 

It improves the visibility of high value or high risk transit cargo containers, and allows customs or logistics providers to monitor them in real time. Its no-power-switch design makes it impossible for anyone to switch it off accidentally or intentionally. Its superb power management and configurable operating profile makes it possible to keep pinning locations every second or every hour—lasting for 100 hours up to several weeks. 

By using CTX-8, customs or logistic operators will benefit from improved visibility of assets, efficient customs process, and faster cargo deliveries. Its simple user interface design reduces false alarms and chances of malfunction. 
FEATURES:
1. Large battery capacity.
2. Stainless steel lock mechanism.
3. Waterproof rating IP67.
4. Heatproof casing, up to 85 degrees.
5. No-power-button design.
6. Superb power management.
7. SMS Google Maps hyper links to cell phones.
8. Easy installation.
9. Door open alert.
10. Intrusion alert.
This information only is for informational purposes only, Plaspy does not have relationship with the device's manufacturer, for more information check the
manufacturer's website
or user manual.
Trackers
Use Plaspy with a tracker
Set the Operator APN
Check your tracker clock setup is set UTC-0 o GMT. (The most trackers come from the factory on UTC.)
For most devices you should use IMEI (International Mobile Equipment Identity) number as unique identifier. However, some devices have vendor specific unique identifier, for example TK-103 devices use 11-digit identifier.
Set Up the IP and port on your tracker: (automatic detect tracker's protocol.)

| | |
| --- | --- |
| Server | d.plaspy.com |
| IP | 54.85.159.138 |
| Port | 8888 |

Add on your Account on devices with the IMEI or unique ID.