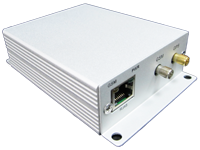 Visit the manufacturer website
RV-8 GPS Fleet Tracker
For fleet / workforce management, job dispatch and vehicle tracking

With the ever-quickening pace of society, monitoring locations and traveling routes is not enough for modern fleets anymore. Nowadays, system integrators and tracking service providers offer systems that fulfill local regulations, as well as various needs from fleet owners; hence an advanced and flexible GPS vehicle tracker that can be adjusted quickly for different projects is an ideal solution for Telematics industry. 

Typically most tracking systems use one thread. Built on dual processor and multi-thread structure, ARKNAV RV-8 vehicle tracker is able to manage multiple tasks, events and add-on accessories. The use of multiple threads allows an application to distribute long running tasks so that they can be executed in parallel, and completed faster. Due to modularized and multiple watch dog design, it is extremely stable, and can be re-programmed to fit project requirements easily. RV-8 offers advanced fleet management features, such as surveillance images, fuel consumption, mileage, driving behavior alerts, tire pressure and temperature monitoring, etc. 

The latest uBlox GPS and Cinterion GSM modules offer instant GPS fixes and more accurate GPS and cell locations, as well as accurate journey and vehicle usage reports; covering areas where there is no or very weak GPS signals. Superb power surge protection up to 65 volts prevents power feedback and possible tracker burn out; making it an ideal 'fit and forget' solution with reduced after sales service. It is an ideal solution for fleet and workforce management, job dispatch and cargo security. 

Applications:
• Fleet management
• Workforce management
• Delivery truck dispatch
• Vehicle recovery
• Logistics for temperature-controlled supply chain
• Cargo monitoring
• Proof of delivery
FEATURES:
1. Dual processor, multi-thread system.
2. Fast and stable application performance.
3. Modular architecture and multiple watchdogs.
4. Up to +65 volt power surge protection.
5. Three axes G-force sensor with collision detection.
6. Driver ID and driving behavior alerts.
7. Jamming, antenna cut, power lost and low battery alerts.
8. Tyre pressure and temperature detection.
9. Real-time alerts with surveillance images.
10. 100 geo-fenced areas.
11. Supports AES256, SSL256 data encryption.
12. Support Garmin Fleet Management Interface (FMI).
13. Support OBDII and CANBus.
This information only is for informational purposes only, Plaspy does not have relationship with the device's manufacturer, for more information check the
manufacturer's website
or user manual.
Trackers
Use Plaspy with a tracker
Set the Operator APN
Check your tracker clock setup is set UTC-0 o GMT. (The most trackers come from the factory on UTC.)
For most devices you should use IMEI (International Mobile Equipment Identity) number as unique identifier. However, some devices have vendor specific unique identifier, for example TK-103 devices use 11-digit identifier.
Set Up the IP and port on your tracker: (automatic detect tracker's protocol.)

| | |
| --- | --- |
| Server | d.plaspy.com |
| IP | 54.85.159.138 |
| Port | 8888 |

Add on your Account on devices with the IMEI or unique ID.