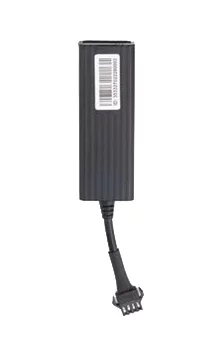 Visit the manufacturer website
Technical parameter:
1).GSM:850/900/1800/1900 Quad band
2).GPRS: Class12, TCP/IP
3).Working Voltage:9-100V DC
4).Working current:≈22mA (12vDC)
5).Working current:≈12mA (24vDC)
6).GPS locating time:Cold start≈38s(Open sky)
Warm start≈32s Hot start≈2s(Open sky)
7).GPS Precision:10m(2D RM)
8).Working temperature:-20℃~+70℃
9).Working humidity:20%~80%RH
10).Measurement:76(L)×26(W)×19(H)m
Features:
1, protocol: GT06
2, support ACC ignition checking.
3, support Relay for cutting off power/fuel
4, input power: 9-100V
5, built-in GPS antenna: 18*18*4 mm
6, built-in battery, Real time tracking.
7, Geo-fence, over speed alarm.
8, platforms / APP supported
Frequently used commands:
Command
Explain
Reply content
IMEI#
IMEI query
IMEI: 116790246811200
IMEI,116790246811200#
Set IMEI
OK
FACTORY#
Restore factory settings
OK, The terminal will restart after 30 seconds!
RESET#
restart
The terminal will restart after 1 minute!
WHERE#
Location query
Current position!Lat:N22.589031,Lon:E113.853567,Course:0,Speed:0,DateTime:2018-07-26 10:25:55
SERVER#
Server query
server,1,gw.carhere.net,8005,0#
server,1,gw.carposition.net,8005,0#
Set domain name
ok
Server,0,120.14.248.12,8205,0#
Set IP
ok
GMT#
Time zone query
Currently Timezone(GMT):E,8,0
APN#
APN query
Currently in use APN:peoples.net,0000,0000;
Change time zone command

GMT,<A>,<b>[,C]#

A:E/W, E east time zone, W west time zone, default: E

B: 0~12; time zone, default value: 8

C: 0/15/30/45, half time zone, default value: 0

For example, GMT,E,8,0#
This information only is for informational purposes only, Plaspy does not have relationship with the device's manufacturer, for more information check the
manufacturer's website
or user manual.
Set Up TS-G17H
To set the tracker send the following commands by SMS messages
Reset factory settings
FACTORY#
Set the time zone UTC-0
GMT,E,0#
Set the operator APN
APN,{{apn}}

,{{apnu}},{{apnp}}

#
Set the GPRS server
SERVER,1,d.plaspy.com,8888#
or
a6gjPZRAzyoSZWmXckPDZLRoKcsn
Set the update interval every 60 seconds
TIMER,60#
To check parameter settings PARAM#
Trackers