By entering Plaspy first thing we see is the map, which indicates the last position reported by our devices. To enter we can enter through Plaspy logo or the top menu on the World , Map .
In the left pane of the map we can see a list of our devices, where we see the color and number of the allocated marker which hovering above them we see the last time reported, the battery status and other information.
On the right side of the window we see a map with markers where our devices are each marker is one of our devices. They differ in color and number assigned. The keep markers option add the new markers instead to update the location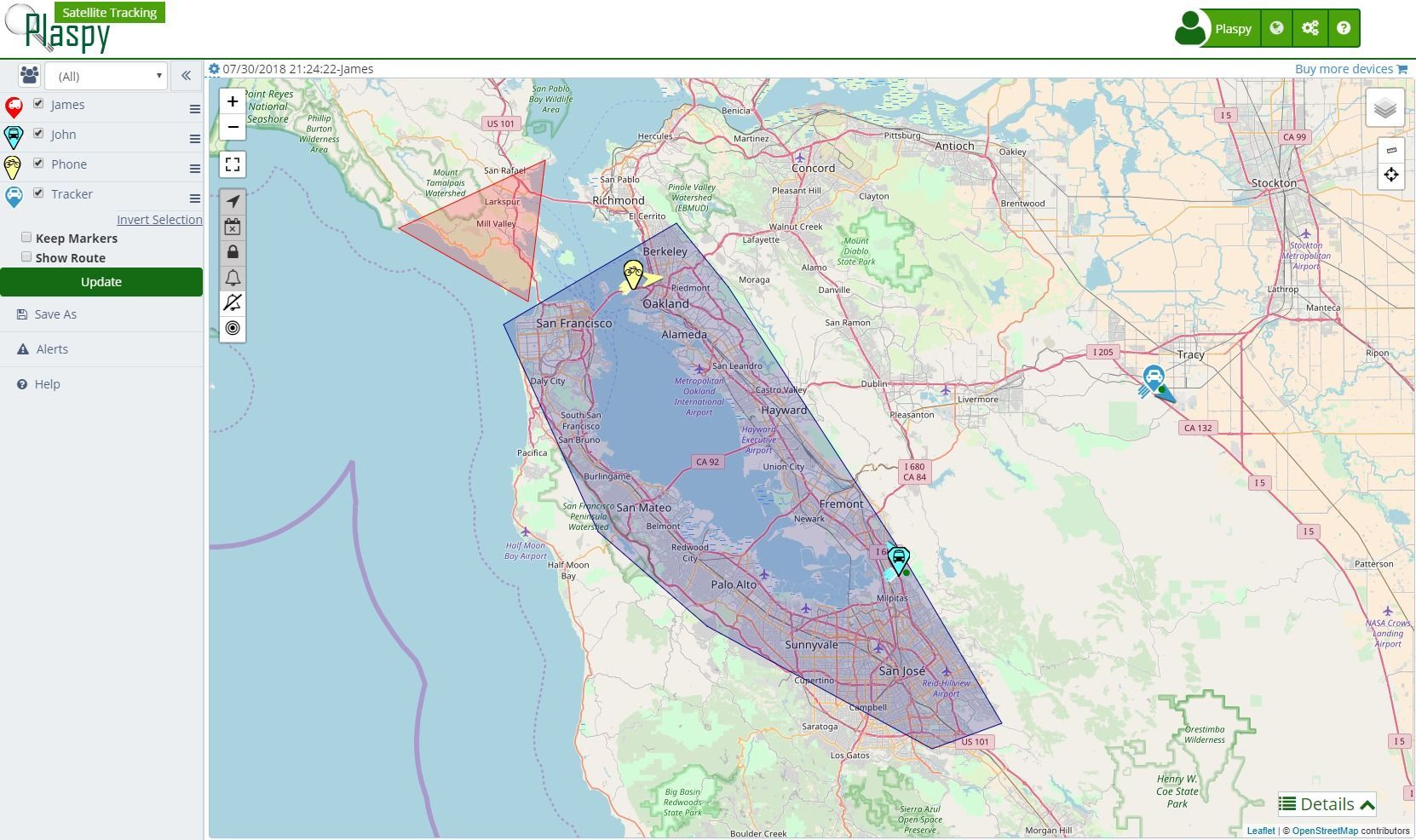 Map Icons
Map zoom in
Map zoom out
Open the map on full screen
Show the marker's bearing
Show the last location of the offline devices
Show device's geo-fences
Show accumulated critical alerts
Hide accumulated critical alerts
Autofocus the map on new markers
For more information on our device, we can click on the marker to display more information as it is, device name, site name where you are, the time, battery status, speed among others.
By clicking on the link "Street View", we can see the pictures of Google Street View, in which we see a picture of the approximate spot where our device.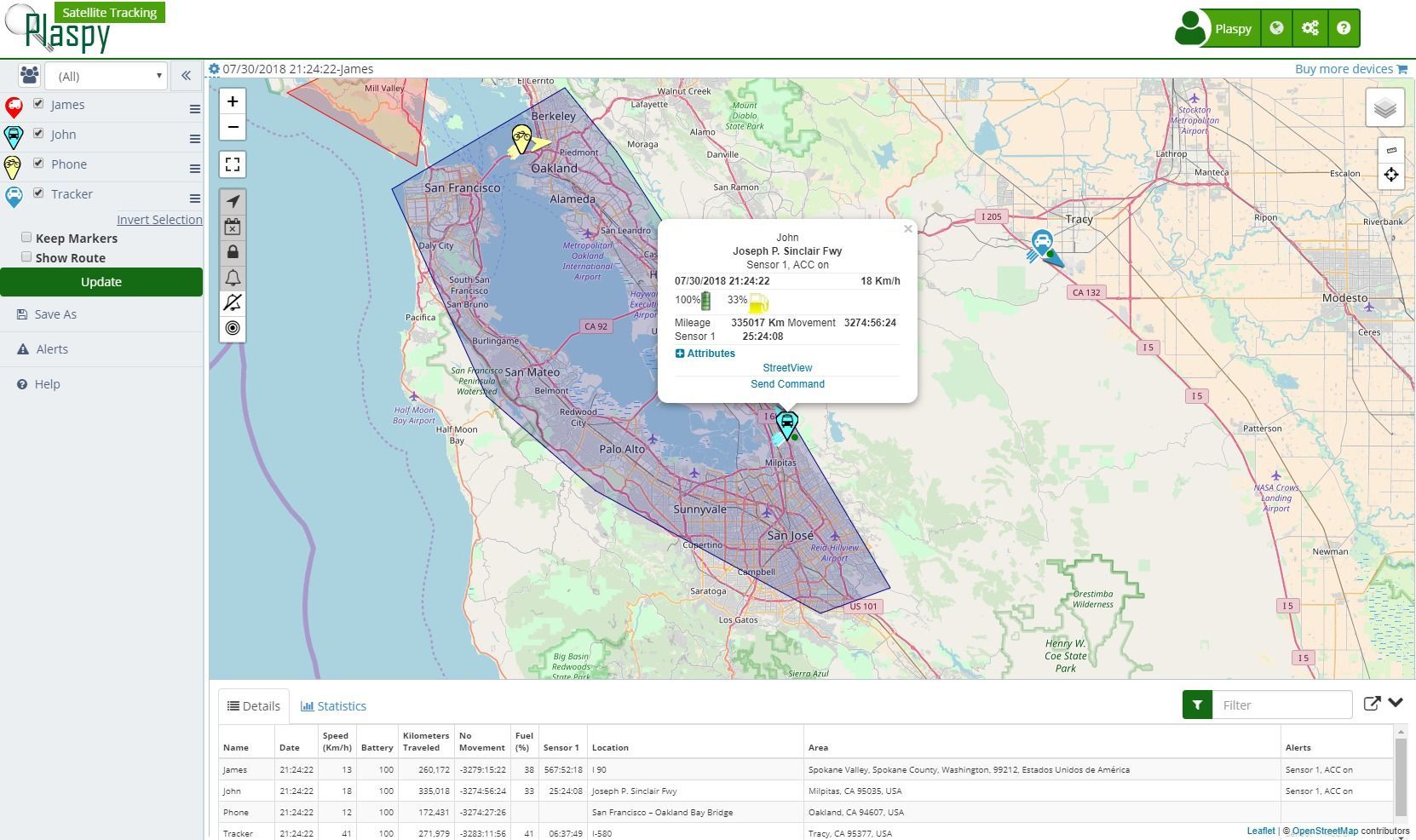 If you want to see all the detail of positions in the lower right is a button called Details, when pressed a list of all positions filled on the map, with more information such as kilometers driven, idle time is displayed and if you have any active alert. The statistics tab have the statistics from the selected date time range or from the time from the open map.
Also, if we need to keep our information, we can save it in Microsoft Excel format. To do this we go to the left pane in the option with the floppy Save option appears to us "MS Excel".
We answer all support request within 24 business hours approximately, If you have a question that needs an immediate resolution, please contact us by other way.
We answer you in business hours, as soon as possible. We are located in Bogotá, Colombia, time zone (GMT-5).