On the menu at the top of the World , SMS . We can see all the text messages sent by our devices.
You can add balance or check the balance of your text message account in Plaspy by clicking on the green box called Balance.
When you add a balance to your Plaspy account for text messages, the options for sending alerts and commands via text message will be activated.
To know the prices of each text message you can consult them on SMS Pricing
SMS Settings
By clicking on the gears on the lower left You can set the daily limit for sending text messages per user and per device.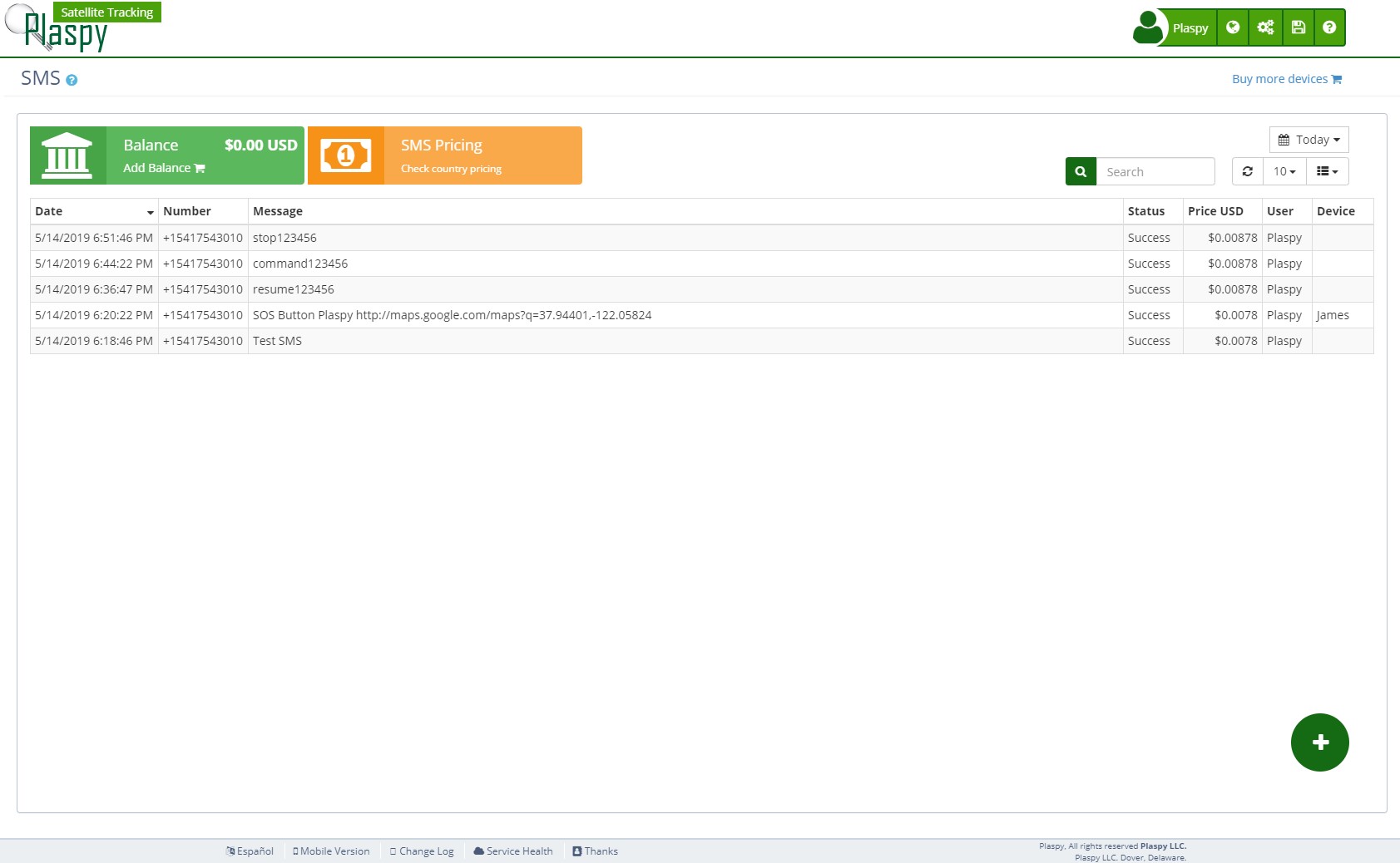 We answer all support request within 24 business hours approximately, If you have a question that needs an immediate resolution, please contact us by other way.
We answer you in business hours, as soon as possible. We are located in Bogotá, Colombia, time zone (GMT-5).