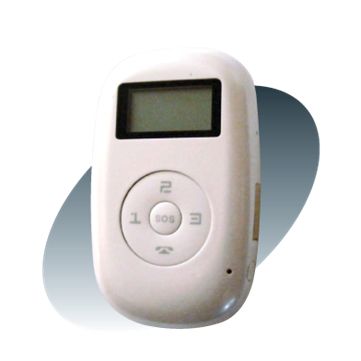 Visit the manufacturer website
TV690 as a personal remote positioning device made up of GPS module and GSM/GPRS module, is compact in dimensions and has high accuracy. On the basis of GPS satellites and under dynamic conditions, it can provide you with accurate and correct location information.
With such features, it can be used to protect and look for our old people and children. You can use it for safety purpose and other purposes, such as remote positioning to protect property safety and follow animals. 
Not only a great GPS gadget to have at hand, but also you can send a text message to this Child GPS Tracker and it will reply with the exact coordinates of its location, you can load up Google maps on your computer, input the coordinates and you'll be able to see exactly location of the GPS Tracker. More importance is that this Child GPS can support the Google map link, once you send a command to this watch, the watch GPS can reply the SMS with Google map link, when you click the link, the detailed postion information can show on Google map dircety by your smartphone. 
This information only is for informational purposes only, Plaspy does not have relationship with the device's manufacturer, for more information check the
manufacturer's website
or user manual.
Trackers
Use Plaspy with a tracker
Set the Operator APN
Check your tracker clock setup is set UTC-0 o GMT. (The most trackers come from the factory on UTC.)
For most devices you should use IMEI (International Mobile Equipment Identity) number as unique identifier. However, some devices have vendor specific unique identifier, for example TK-103 devices use 11-digit identifier.
Set Up the IP and port on your tracker: (automatic detect tracker's protocol.)

| | |
| --- | --- |
| Server | d.plaspy.com |
| IP | 54.85.159.138 |
| Port | 8888 |

Add on your Account on devices with the IMEI or unique ID.