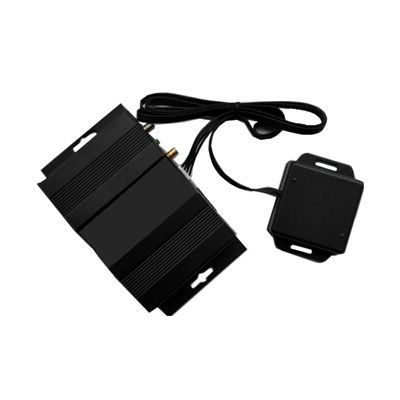 Visit the manufacturer website
Introduction
Tracker VT-392 is compatible with car alarm system and RFID function, it supports to make smart phone as phone reader tags. Configure your cell phone with the tracker, make it recognize your cell phone, when leaving the car, the tracking system will automatically be armed. If someone who come to open door/ignite/moving, there would be a notification sent to cell phone /platform and tracker will call the cell phone. When you come to the car, your phone is recoginzed, it won't send out alert. Meanwhile the Driver ID from cell phone would transmit back to platform via GPRS, then the administrator can know the people who drive the car. 
Phone Reader GPS Tracker = Driver ID Identify solution + Car Alarm solution + GPS Tracker
Driver ID Identify Solution
Each authorized driver takes their recoginzed cell phone; the phone-reader is connected to the tracker via USB cable. When the reconginzed cell phone is close enough to the car, the phone-reader will get the identity (ID) number from the cell phone, and send this ID No. to the server platform via GPRS, and then the administrator can monitor the driver's ID and his name from platform. Unauthorized driver without recoginzed cell phone couldn't turn on the vehicle engine.
This information only is for informational purposes only, Plaspy does not have relationship with the device's manufacturer, for more information check the
manufacturer's website
or user manual.
Trackers
Use Plaspy with a tracker
Set the Operator APN
Check your tracker clock setup is set UTC-0 o GMT. (The most trackers come from the factory on UTC.)
For most devices you should use IMEI (International Mobile Equipment Identity) number as unique identifier. However, some devices have vendor specific unique identifier, for example TK-103 devices use 11-digit identifier.
Set Up the IP and port on your tracker: (automatic detect tracker's protocol.)

| | |
| --- | --- |
| Server | d.plaspy.com |
| IP | 54.85.159.138 |
| Port | 8888 |

Add on your Account on devices with the IMEI or unique ID.