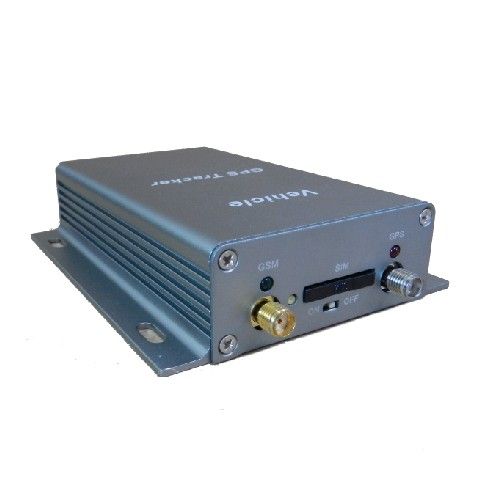 Visit the manufacturer website
Introduction
VT380 is a GPS/GPRS based tracking device specially developed and designed for vehicle real-time tracking and fleet management. VT380 has inbuilt GPS module to obtain accurate position data and utilizes its GSM capability to send the position data to a specified mobile phone or server base for tracking and fleet management. With internal memory, VT380 can store GPS coordinates when there is no GPRS connection or at a specified interval requested by the user. One optional feature of VT380 is that a microphone can be linked out to be hidden somewhere inside the vehicle for listening to the cabin.
Feature

SMS and GPRS TCP/UDP Communication
Track on Demand
Show Location Directly on Mobile Phone
Track by Time Interval
Listen (Voice Wiretapping) (Optional)
GSM Blind Area Memory
Logging Capacity up to 180,000 Waypoints
Inbuilt Motion Sensor for Power Saving
SOS Panic Button
Movement Alarm
Geo-fencing Control
Low Battery Alarm
Speeding Alarm
GPS Blind Area Alarm (in/out)
Power-cut Alarm
Engine Cut (Stop Engine)
I/O: 5 digital inputs, 3 negative and 2 positive triggering; 5 outputs
Analog Input: 2 analog inputs of 10 bits resolution for connecting fuel level sensor or other sensors.
This information only is for informational purposes only, Plaspy does not have relationship with the device's manufacturer, for more information check the
manufacturer's website
or user manual.
Trackers
Use Plaspy with a tracker
Set the Operator APN
Check your tracker clock setup is set UTC-0 o GMT. (The most trackers come from the factory on UTC.)
For most devices you should use IMEI (International Mobile Equipment Identity) number as unique identifier. However, some devices have vendor specific unique identifier, for example TK-103 devices use 11-digit identifier.
Set Up the IP and port on your tracker: (automatic detect tracker's protocol.)

| | |
| --- | --- |
| Server | d.plaspy.com |
| IP | 54.85.159.138 |
| Port | 8888 |

Add on your Account on devices with the IMEI or unique ID.